​Meet our Team
---
Carter
Administrative Captain and Head of Outreach
​Carter first got into robotics when he was 8. This is his fourth year on Team 519. He spends most of his time at meetings working on hardware, or design, either with pen and paper or 3D modeling. He is an inspiring pilot and hopes to attend Embry-Riddle Aeronautical University.

---
Peter
Build Captain
​This is Peter's fourth year on Team 519. He has always liked Legos, technology, and robotics. His main hobbies are 3D printing and robotics. He hopes to get a degree in mechanical engineering from Virginia Tech.

---
Michael
Programming Captain
​This is Michael's second year participating in FTC and robotics in general at Herndon High School. He joined after being referred by a few people already participating, and was instantly drawn in because of his interest in programming and previous experience with it. Since joining, he has been introduced to the complete other side of engineering by the other members of the team and hopes to continue this learning for the future. Michael plans on continuing into the computer science field; this team has helped him get closer to that goal.

---
Brady
Recruitment Captain
​This is Brady's second year on an FTC team. He joined after reaching out to the build captain. He instantly found himself asking questions and tries to help wherever he can. He currently hopes to achieve a better understanding for all things mechanical and to learn just what it takes to build a robot.

---
Aditya
Build Team Member
​This is Aditya's third year on the FTC Team, and he returned to the team this year because of the amounts of fun and how much he learned last year. He aspires to attend Virginia Tech and to major in the computer science field.

---
Derek
Build Team Member
​
---
John
Build Team Member
​
This is John's third year on the team and his third year on an FTC team. His robotics experiences have sparked an interest in Aerospace Engineering. He has learned lots of new skills in robotics, software, and engineering. He hopes he can get into the engineering program at Texas A&M.
Powered by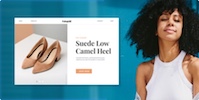 Create your own unique website with customizable templates.