Orange County
​
To start out, we went to the
FIRST Tech Challenge Orange Qualifier
at Orange County High School for our first tournament. We went through the competition matches, doing well as we climbed through the ranks. We received many nominations for awards, ultimately winning the Motivate Award.
Battlefield Haymarket
We competed at the
FIRST Tech Challenge Battlefield Haymarket Qualifier
at Battlefield High School, making it to the finals after being ranked first at the end of qualifications. In the finals, we led our alliance to victory, winning it all on the competition field. At that qualifier, we were given the First Place Inspire Award, which displays all-around achievement, so we are advancing to the US Virginia FIRST States Tournament.
​Centreville
​
We also competed at the
FTC Centreville Qualifier
, were we did well both on and off of the field, making our way into the finals once again.
Powered by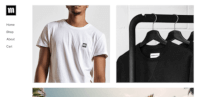 Create your own unique website with customizable templates.